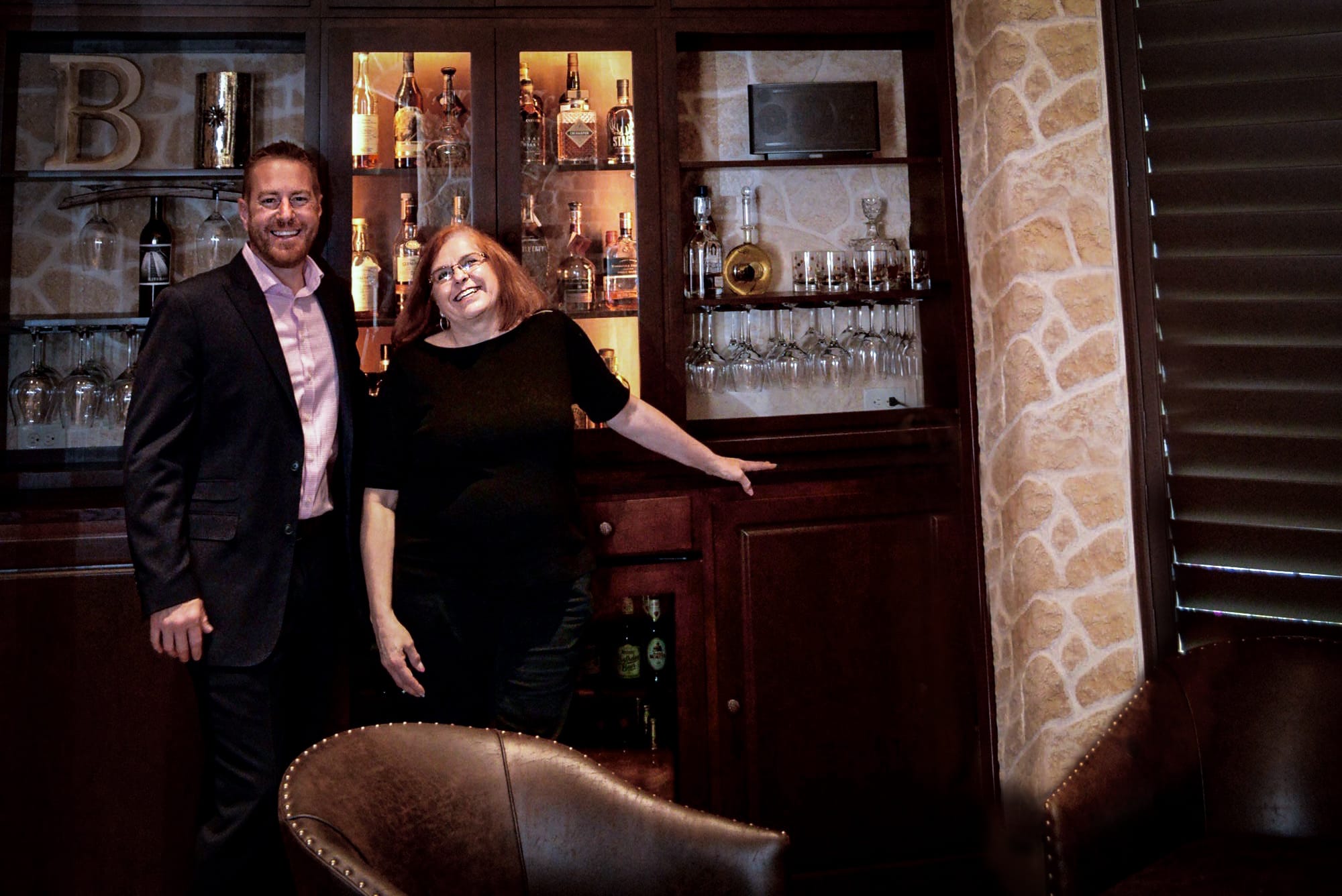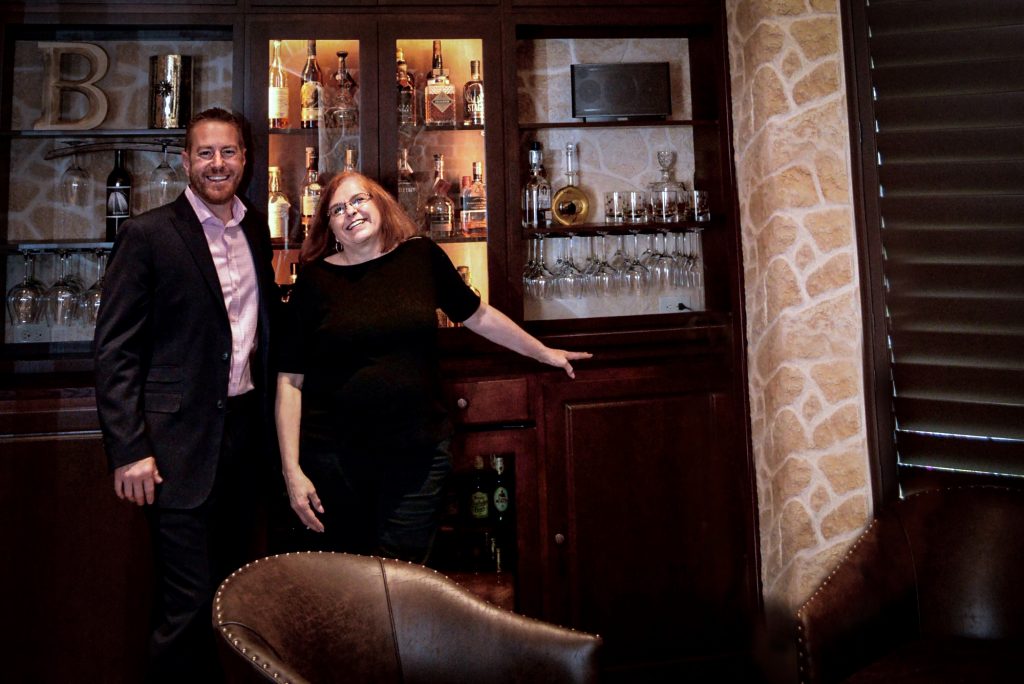 Nancy Higgins, our friend, and owner at Wine Cellar Specialists spoke with realtor Matt Helm on the resale value that a custom wine cellar adds to a home. During resale, that custom wine cellar will make your wallet happier. By how much? His answer boiled down: for the right audience, it can be the deciding factor in a million-dollar purchase. This decision is based on two qualities Matt sees necessary for selling any home: 1) knowing your potential buyer and 2) a purchaser's emotional connection to your home. Continue reading to see how Matt talks straight and expounds on his answer to Wine Cellar Specialists.
Who Do You Want to Be Your Potential Buyer?
If you are considering additions to your home that will benefit you during resale, you need to keep in mind who you intend to sell to—who do you want to be interested in your home? Determining this will help you understand the expectations those people have when looking at homes. With a custom wine cellar, you can market to buyers who collect wine and who are willing to spend more to protect their collection. A remodeled bathroom may not make much difference to these buyers if there is no place to guard their irreplaceable wine collection. Your home will entice them, and they will be willing to pay more for that unique wine room because they are looking to find a custom home that fits their needs.
Get the Community Talking: Why You Should Discuss the Wine Room First
Matt explains: that a custom wine cellar is the first thing he mentions when selling a home. It will reign as a top priority, moving ahead before the attic, the office, the media room, and even before the pool. Why does Matt mention the custom wine cellar over a custom media room or an inviting pool? He explains, "Because it attracts more attention than the others, a wine room is much more unique and exciting than the pools that everyone can see on Pinterest or the home theaters that only take a sound system and comfy chairs to build."
People remember the first and last thing said to them, so if you or your realtor talk first about the pool, then the media room, then the wine room, and lastly the office space—the right people won't have the wine room stick out to them. As discussed earlier, you want to bring in the crowd that will pay more because of your wine cellar. How much value that space adds to the home is partially determined by the buyers drawn to your home and that area. A variety of people want to buy a house with a pool, but a particular group of individuals wants to purchase a home with a wine cellar. The more wine enthusiasts are interested in your home, the more valuable your home looks to that community.
A Necessity to Resell at or near the Price of a Luxury Home
Buyers at certain price points not only enjoy a custom wine room but expect it in the home. Matt Helm explained that when homes in Dallas/Fort Worth start getting into the million-dollar price range, they are considered luxury homes. These buyers believe a real luxury home is one with upgrades and custom spaces, and therefore view a wine cellar as a necessity to place it among the ranks of other custom homes. This price point will vary across different areas throughout the country and should be checked with a local realtor if you are unsure. What is certain, however, is that if you want your home to sell for the price of a luxury home, you need to have a custom wine cellar.
A Wine Cellar Makes a Residence Personal—It Makes It a Home
People willing to pay more for a house aren't just looking for another place to live—they are looking for a place they can call home. And that is because a home is a special place. You feel comfortable in spaces that you share a personal and emotional connection with. This concept is no different for home buyers; they just want a place they feel connected to. People are willing to pay for that feeling because that is what makes their new home unique, yet comforting.
One way you can make your house a home is by catering it to your needs: create personal spaces. However, many homeowners get nervous when it comes to customizing their place—and with good reason. Too much personalization can deter buyers and result in you being stuck in a residence that you no longer want to call home because no one else wants to buy it.
The key to balancing the custom space conundrum is to transform an area into something emotionally relatable, but functional and purposeful. A custom wine cellar is a perfect example of adding to a home that is moving and personal, yet fulfills its functional role and intention.
A Functional, Purposeful Upgrade
A new home means a chance to upgrade your lifestyle. Matt explains that this is a prominent aspect in the minds of home buyers; they think, "will this make me happier/ more comfortable?" Everyone has dreams of owning an extravagant wine room or the newest model of some kitchen appliance. Home buyers, particularly of custom homes, are looking for what is better about your home than their current one.
However, this always contrasts with the rational side of our brain, and that is how we determine if that upgrade is worthwhile to us. If an updated kitchen has a beautiful, open-concept design, but you don't have enough cabinet space, you are usually going to decide the functionality outweighs the upgrade aspect. The beauty of a wine cellar is that it is both an upgrade to the home and fulfills a functional purpose—to store wine. Because it has a purpose other than for show, buyers are keener to accept a wine room as an acceptable upgrade.
Wine Cellars Express a Strong Emotion People Relate to—Passion
Matt emphasizes that the best way to sell your home is to bring out the emotion within it. Your home becomes emotionally alive in the places that speak about you. When it comes to the sale of a home most homeowners get lost in the thought of selling everyone on the home, when, in reality, selling a home is about creating a connection with one individual—the person who ends up purchasing your home. Remodels, additions to houses, and custom spaces don't always have a strong emotional pull on their buyers—it's just another space. However, wine cellars are very different in this regard because they connect to a buyer through a unique and powerful emotion: passion.
In the very conceptualization of a wine room, passion is evident. The thoughts of building a wine cellar arise from the need to house and protect a collection of wines. Each wine takes time, patience, and interest to find and select. Each wine has remarkable and precious aspects that make it worthy of the collection. All of these attributes show the sacrifices made because of the fervor for wine. To then proudly display and share your wines indicates you know others can relate to your efforts. A wine cellar will resonate with these people, and emotionally tie them to the room, imprinting your house in their minds.
How Much Value Does a Custom Wine Cellar Add? A Lot to the Right Person
Custom space for the right buyer adds sentiment to the purchase of a new home: they now have a place that matches their needs, hobbies, and goals. Marketing to the right audience of buyers means finding someone who appreciates a piece of you, and a willingness to pay more because of that appreciation. When you aim to sell your home with passion, functionality, and luxury, a custom wine cellar ensures increased value to your home in the wine community. In the end, a wine room will be an investment you get to enjoy now, and won't regret later!
If you are interested in bringing those feelings of luxury and passion to your home with a traditional or modern custom wine cellar, reach out to Wine Cellar Specialists to get started on the design process. Their team specializes in working on wine tasting rooms that stun.