Pairing wine with food is as exciting as finding the right pair of shoes to match your new dress or suit. You need to find the right match in order to look good.
Pairing wine and food doesn't need to be expensive as long as it tickles your taste bud. The best thing to do when you pair wine with a certain food is an experiment.
Don't be afraid to explore the world of food and wine. With so many types of wine stored in your Chicago custom wine cellar, it may take a while for you to find the perfect combination, but once you have found it things will become more fun and interesting. There are no rules in food and wine pairing, only recommendations or suggestions.
Wine and Cheese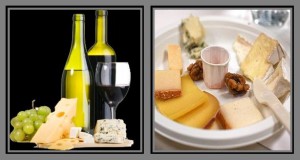 In pairing wine and cheese, it is recommended that you start from the same region where they came from. For example, Parmesan cheese and Italian Chianti go well together. For convenience in looking for a certain type of wine in your wine cellar, you can organize them by region. Click here to learn more ways to organize your custom wine room.
Another trick is to pair a harder type of cheese with wine that contains more tannin, while the creamy cheeses can be paired with a wine that has more acidity, like Chardonnay.
You might want to ask which wine is best paired with cheese- white wine or red wine? White wine is best paired with soft cheeses and stronger flavors, while red wine is best paired with harder cheeses and milder flavors.
Some soft and creamy cheeses leave a layer of fat on the palate which interferes with the flavors in reds, making it monotonous and bland. Though both wines work with cheeses, many wine enthusiasts believe that whites tend to pair better with cheese.
Wine and Chocolate
Choosing the right wine in your Chicago custom wine cellar to complement the right chocolate is the key to having a successful wine and chocolate pairing. Below are some tips to achieve this.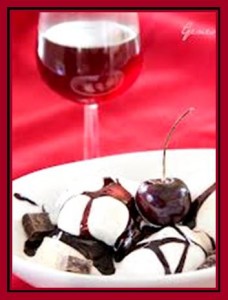 – The wine should be sweeter than the chocolate.
– Pair red wine with darker chocolates.
– Complement lighter-bodied wines with lighter and elegant-flavored chocolate, or intensely flavored wine with bittersweet chocolate.
– Chocolate desserts must be paired with sweet dessert wine.
For beginners in the world of wine and food pairing, try to use the mix-and-match approach. Make sure that your wine collection in your Chicago residential wine cellar is organized properly for pairing to be more fun and less hassle.
If you want to start your own wine cellar project, choose an expert wine cellar builder with excellent customer service. Contact Wine Cellar Specialists at 866-646-7089 or simply click here for a FREE 3D wine cellar design package!