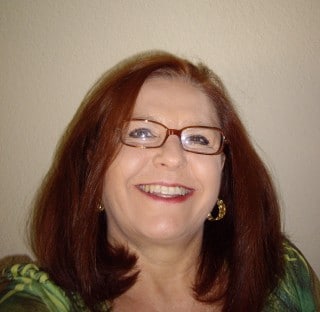 Nancy Noga, owner and founder of Wine Cellar Specialists Chicago, recently picked up an award for Houzz's "Best of Houzz" 2013.  Houzz is a popular online community that focuses on architecture, home improvement, design, and decorating.  Based on reviews and ratings of 11 million monthly users, Wine Cellar Specialists emerged as the winner in the Customer Satisfaction category.
Houzz has an extensive collection of interior and exterior photographs of residential homes, and it features articles written by remodeling professionals and home design specialists.  The website is a useful tool for homeowners who may require the services of home improvement experts.
The aim of Houzz's Best of Houzz award is to give recognition to professionals in the field of remodeling and design.  Top-notch professionals and experts are singled out by the Houzz community for their high-quality customer service and excellent design skills.
Best of Houzz 2013 has two categories: Customer Satisfaction and Design.  Winners of the Customer Satisfaction award are chosen by homeowner members, and they are evaluated according to their work quality.  As evidenced by the number of professional images saved to Houzz ideabooks, the works of Design awardees are popular amongst the Houzzers (or Houzz users).
Houzz's Best of Houzz 2013 is regarded as the yardstick of remodeling and decorating excellence.  This award also serves as the platform for influencing architectural styles and design ideas worldwide.  Best of Houzz 2013 is awarded to remodeling experts like Custom Wine Cellars Chicago Specialists for their creative contribution to renovation and design projects for residential properties.
Custom Wine Cellars Chicago Specialists has been in the custom wine cellar construction business for many years.  With numerous wine cellar projects under their belt, they are the leading experts in building the perfect wine storage room for residential and commercial use.
This design-build firm works individually with clients from beginning to end of wine cellar projects.  They offer free consultation and 3D wine cellar design services for clients to better visualize the outcome of the project.  Wine Cellar Specialist Chicago also provides the best custom racking systems, wine cellar doors, flooring materials, and cooling systems.
With every wine cellar project they take on, their main objective is to turn a remodeling idea into a reality, using only the best materials available and staying within the client's budget.  Wine Cellar Specialists Chicago makes it a point to understand the storage needs and desires of their clients and integrate this information into the actual construction of the wine cellar.
Whichever location you choose for your storage space – be it a closet, basement, or under the stairs – Wine Cellar Specialists Chicago is committed to creating a beautiful and dedicated wine cellar based on your design preferences and specifications.
Their dedication to providing quality products and services to clients is the reason Wine Cellar Specialists Chicago is this year's recipient of Houzz's "Best of Remodeling" Customer Satisfaction award.  This award is solid proof of their creativity and professionalism, as well as a reflection of their innovative and unique design ideas.
Read the press release here http://www.houzz.com/press/7/Houzz-Unveils-2013—-Best-of-Remodeling—-Winners?mkt_tok=3RkMMJWWfF9wsRolv6vBZKXonjHpfsX56%2BksXKag38431UFwdcjKPmjr1YEDRMt0dvycMRAVFZl5nQRXD%2FqP